Measurement and assembly of deKEA decorative glass panels
How to install the decorative DEKEA Glass panels?
We send our glass panels to all the European countries. In Poland we offer measurement and assembly of glass panels (in Małopolska and Śląsk only). Both measurement and assembly are very simple - here are some information about how to install the decorative DEKEA glass panels.
Why gluing to the ground?
The most practical solution is sticking the glass to the wall, because no gaps are left behind the glass.
Glass panel should be 4 mm or 6 mm thick. When you order large glass panels, the decoration should be tempered. Float glass panels can be used for smaller decorations only.
Gluing is permanent and secure.s. We recommend only one very high quality colorless silicone glue - LAKMA (for mirrors and glass panels). One glue tube is enough for 1m2 surface.
1. Wall measurement
The wall should be without cracks, convexities or stains.
Measurement should be made in at least three places. Do not forget about dimension tolerance - about 2 mm (look at the picture)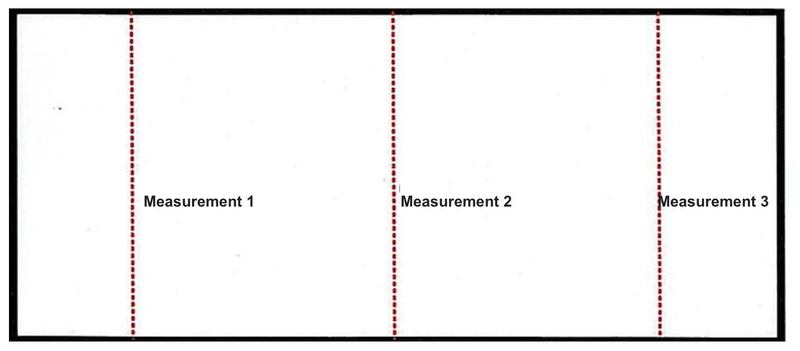 2. Holes measurement - for the electrical sockets
The dimension of the hole should be given to its axis (the center of the hole) from both edges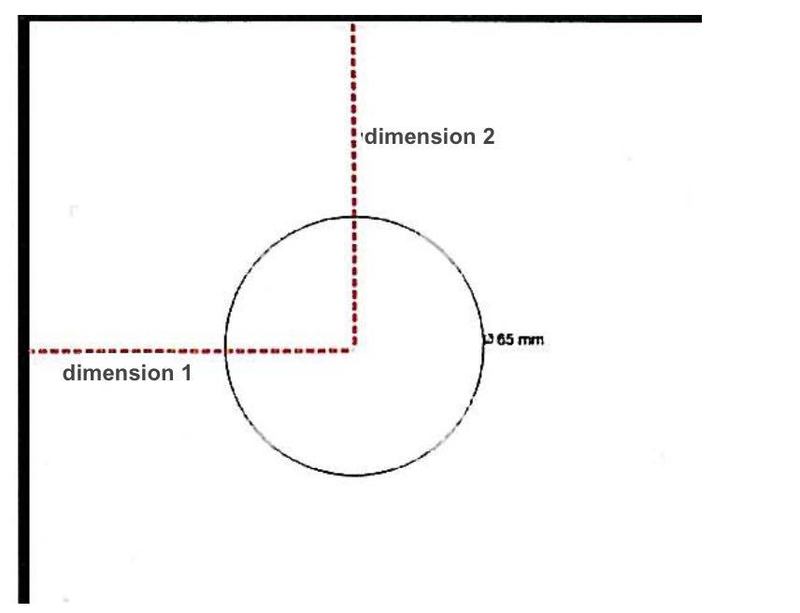 The minimum distance of the hole from the edge of the glass must not be less than 50 mm to the edge of the hole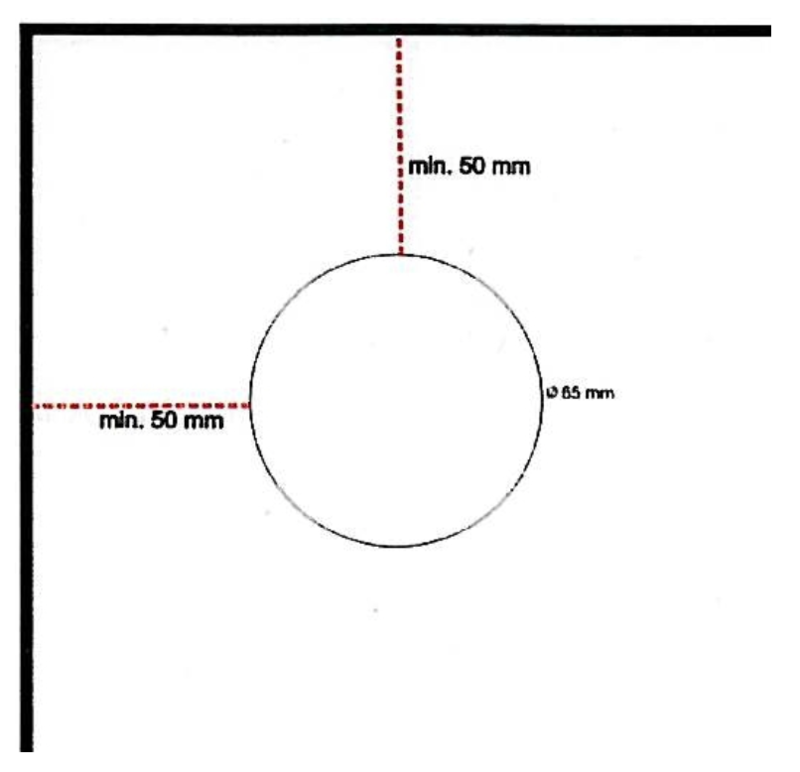 3. How to measure the size of the glass panels in case of joining the glass sheets
When we join the glass panels in the corner, the glass panel installed as the second one should be smaller from the wall dimension (approx. 5 mm shorter)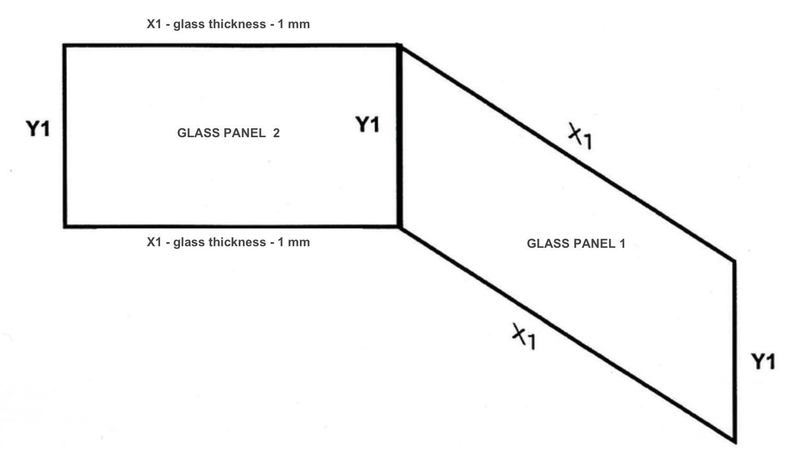 4. In the case of atypical glass, the final dimension should be reduced according to the drawing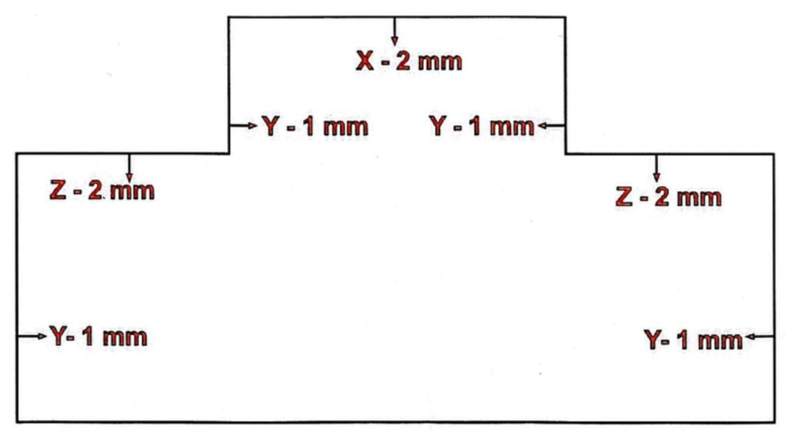 5. DEKEA decorative glass installation
Apply a small amount of glue to the rear, white (laminated) part of the glass panel
Do not apply the glue too close to the edge (minimum 5 cm)
Apply the adhesive evenly over the entire surface of the panel (in 10-15 cm increments)
Glue stains should be quite large (diameter about 1 cm)
The glass panel be glued immediately to the wall and the glass surface should be pressed down to the wall
Please press the glass panels for about 3 minutes
After about 5 minutes, the panel is attached to the wall (it is difficult to maneuver the panel)
The glue is 100% bound to the wall after about 24h

DEKEA guarantees the correct product quality, but it does not affect the conditions and the way it is used. The information and recommendations given in this manual are based on our knowledge and experience, but should be verified in specific applications